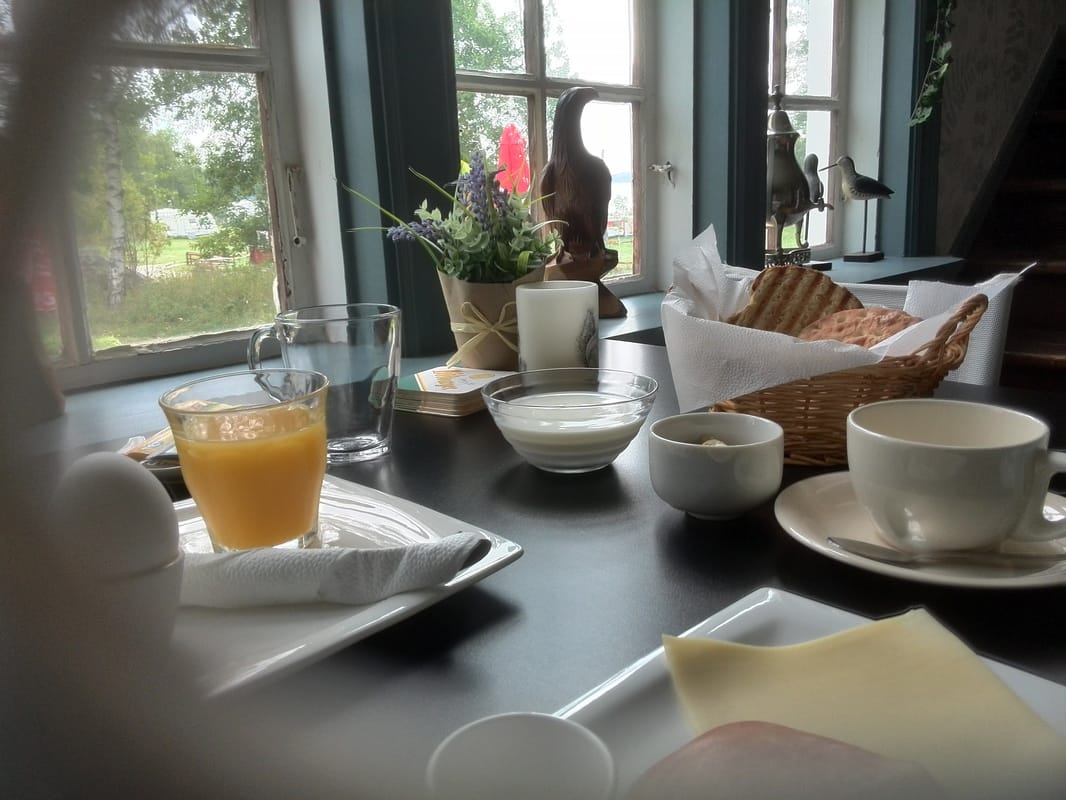 The Main Building houses the reception, cafe and kiok. Here can your rent (motor)boats and canoes and buy some product and groceries. Here can you also buy a fishinglicense, fishingequipment and souvenirs. Here you also find information about the surroundings.
In our cafe you can get coffee and different kind of cakes, beverages and ice cream.
We have also a small menu with delicious snacks as hamburgers, toast, meatball with potato salad, pie and panpizza/calzone pizza.
In the morning we have breakfast an we bake baguettes and cinnamon buns.
Breakfast and baguettes can be ordered one day in advance.
Breadservice:
(Baguettes, Croissants, Cinnamon rolls, Wiener bread, Cheese buns)
June 1 – September 1: 8.30 – 8.45
Opening hours Café:
May 1 – September 1: 8.30 – 18.00
September 1 – September 30: 10.00 – 17.00
November 1 – May 1: Closed